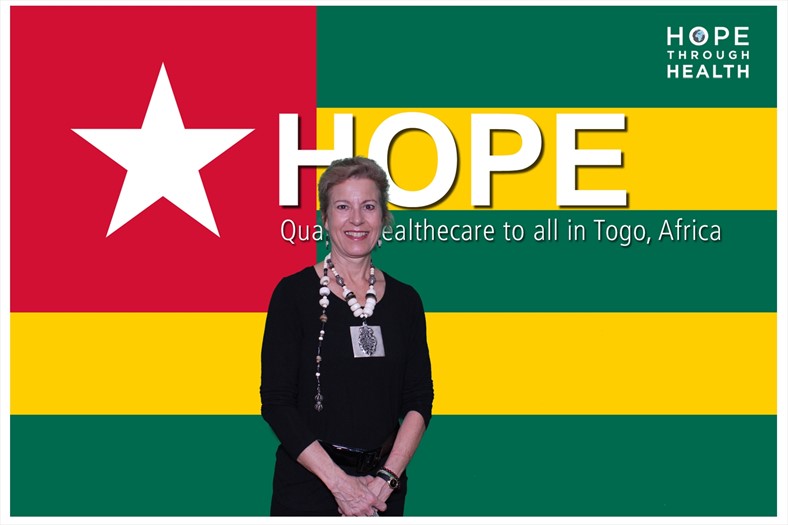 Togo – a tiny country in West Africa – doesn't make it into Western news very often, but it's getting some good press today thanks to fellow Returned Peace Corps Volunteers Jenny Schechter and Kevin Fiori.
They are the recipients of the 2016 Sargeant Shriver Award for Distinguished Humanitarian Service in recognition of their work founding Hope Through Health (HTH) a non-profit dedicated to improving health care in underserved northern Togo.
Since 2004 Hope Through Health has focused on expanding health care for the community living with HIV/AIDS. Recently, much needed Maternal and Child Health services have been added to their work.
The work of HTH is grounded firmly in sound medical research – Kevin is an MD and Jenny holds an MPH – as well as an accurate understanding of the local environment, community health dynamics, and the role of local health organizations. They deliver amazing results for very little money. Over the years, I've watched too many similar projects fail, falling victim to high overheads, inappropriate inputs, and an ignorance of local realities. But Hope Through Health has avoided these traps – and I'm betting they're going to be around for a long time to come.
Read more about the Sargeant Shriver Humanitarian Service Award here.
And consider donating! All you RPCV's: pony up! Mothers, you too! Sponsor a local community health worker for as little as $10. Give a donation as a birthday gift for your mom. Hell, give yourself a birthday donation. And AFTER you've donated, if you're a big Amazon shopper, select HTH as the recipient of your Smile Amazon account and donate at least a little at no extra cost.
BTW, those of you involved in Dining for Women (DFW) will recognize Hope Through Health as a recipient of a DFW grant last year.
Nice work Jenny, Kevin, and everyone in HTH Togo!